Welcome
The official challenge is available between November 4 - 19 2019
Do you want to try some tasks out before that time?
Please go to 'Challenges' and try one of the available practice challenges.
TEACHERS: To register or download student accounts, please go to: challenge.bebraschallenge.org/admin/
or e-mail Saskia or Andrea at: support@bebraschallenge.org

STUDENTS: You need a login to be able to participate in the official challenge. Your teacher will give you an account during the challenge period.
This challenge tests your logic and computational skills through different types of fun and challenging problems.
The problems come in three levels of difficulty: A, B and C.
The "A"-level problems are intended to be easier than the "B"-level problems, which are intended to be easier than the "C"-level problems.
You can find a problem's difficulty in the problem overview before you click on it. The difficulty of a problem determines how it will be scored. The scoring rules are as follows:
| Difficulty | Correct | Incorrect | Unanswered |
| --- | --- | --- | --- |
| A | +6 points | -2 points | 0 points |
| B | +9 points | -3 points | 0 points |
| C | +12 points | -4 points | 0 points |

Instructions:
Login by clicking on the Login link at the top of the page. Enter the user ID and password you are given by your teacher.
After logging in, you should be directed back to this page. To start the Challenge, click on the Challenges link above and select which group you are in.
When you start, you will see that all questions are indicated as "Not Answered". This main page will change once you have selected your answer.
In total, there are 15 questions.
You may change your answer at any time, and may complete the problems in any order.
For all problems you will have the option to erase your answer. This option appears as the last option in all multiple-choice problems.
You have 45 minutes to complete the challenge. You will see a timer indicating how much time is remaining.
Bebras: A Field Trip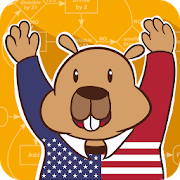 Need some more problems to solve? 10-18 years old? Why not wander through Bebravia and solve another 100 computational thinking problems.
Get the Bebras App for just 99¢ (All proceeds go to support Bebras USA.)